On dating apps, swiping left means you're not interested in the person, while swiping right means you are interested. And they are essential phrases in online dating.
This is how they've been making their way to all corners on the internet—and beyond.
If you're interested in starting a budding romantic relationship online, there are some free dating apps you can sign up on.
But if you are not sure which apps to use, US-reviews has a list of user reviews and comments that will help you narrow your choices.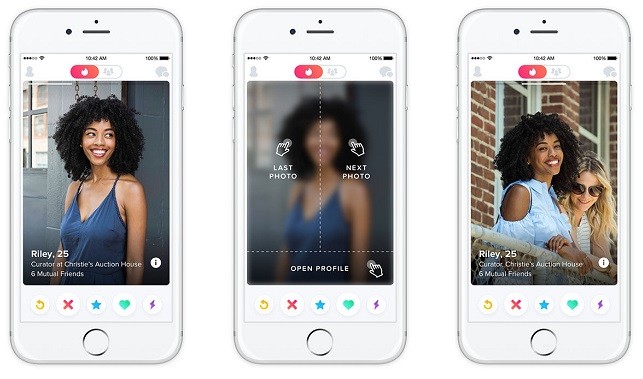 Swipe Left, Swipe Right
If you spend so much time on the internet lately, you will most likely come across a meme or a post that uses the term "swipe left" or "swipe right."
These two terms come from Tinder, the most popular online dating app around the world.
"Swipe right" means to like or accept someone, while "swipe left" means to reject them. The meaning of these two phrases is taken from one of Tinder's core mechanics.
When a person sees a profile on their Tinder feed, if you're interested, you swipe right but if you're not, you swipe left. If both people swipe right on each other, they'll be matched up.
It's not uncommon for two people not to match even if one of them swipes right.
Before a match is found, it requires mutual interest from both parties. If you don't end up matching with someone you swiped right on, you can just assume that they swiped left on you.
Who Is Worth Swiping?
This question might seem too obvious to ask but it isn't.
On Tinder, each and every one of your swipes, decides what your dating app adventure will look like.
A swipe right tells the app you're interested in the boy or girl in the profile and that you're open to the opportunity of meeting them.
But does this mean should you swipe right on everyone on Tinder? NO you shouldn't.
If you do this, you're literally telling the app that you are willing to meet and date literally anyone that comes across your screen suggestions you have ZERO standards.
So, how do you decide if someone is worth swiping?
The simple answer is to only swipe right if you're ACTUALLY interested in meeting him or her.
The more complex answer is to swipe right and  ACTUALLY date them. This is the only way to know what they are truly like.
It will be impossible to know them without first meeting them. You can guess what their personality is like, based on their profile text and photos. But both can be misleading in many ways.
Can You Undo A Swipe Right On Tinder?
Yes, you can but you can only undo your last swipe on Tinder.
So if you just realized after three swipes, you had swiped someone you weren't necessarily interested in to the right, then you're too late.
Not only that, you also need to subscribe to one of Tinder's premium services to use this function.